For small and medium enterprises (SMEs), the past few months have been challenging given the loss of income or lower demand due to the restrictions implemented for everyone's safety. Fortunately, SMEs are now gradually getting back on track, especially those who have embraced digital means to adapt to the new no-contact world.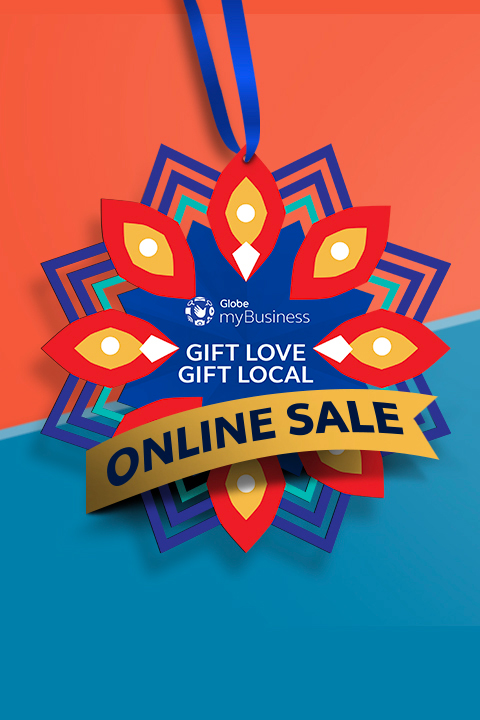 In this new highly saturated digital market, SMEs will be needing the right digital tools to get their edge back and stay ahead from competition. For this, there's nowhere else to look but the Globe myBusiness Shop.
Launched last March, the Globe myBusiness Shop provides the right business essentials to kick start every SME's business dreams. The digital shop houses different plans that are specifically designed for the varying needs of SMEs. They can choose from different mobile and broadband plans that can help them grow their businesses online.
As a way to help SMEs rebuild in time for the holiday season, Globe myBusiness is currently holding the Gift Love, Gift Local Online sale until November 30, 2020.
SME's can visit Globe myBusiness Shop to avail of marked down mobile plans starting at ThePLAN Plus 999, now available at a discounted rate of PHP799. New broadband subscriptions also come with at least PHP1,000 cash back via GCash.
Visit the Globe myBusiness Shop to know the full set of products that are on sale [https://glbe.co/mybizshop].
Globe myBusiness has always been a steady and reliable partner of SMEs across the country. From helpful webinars to promotional offers, it aims to help business owners maximize their potential with expert advice, and the right products and solutions. To know more about what Globe myBusiness can do for you, visit www.globe.com.ph/business/sme.