Bigo Live, a leading global livestreaming platform, is excited to welcome Youtube comedian Dudut Lang for a one-night only fan interaction livestream session between 9 PM – 10 PM PHT on Thursday, 4 March 2021.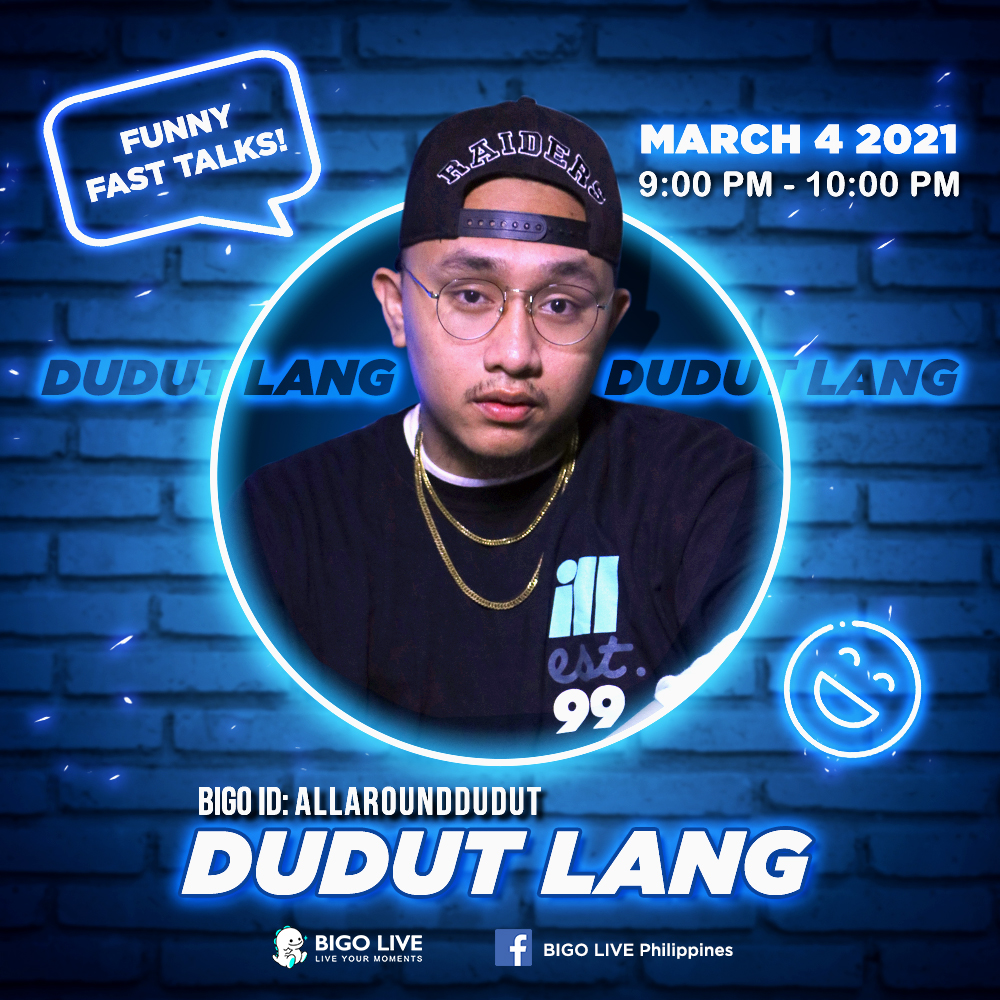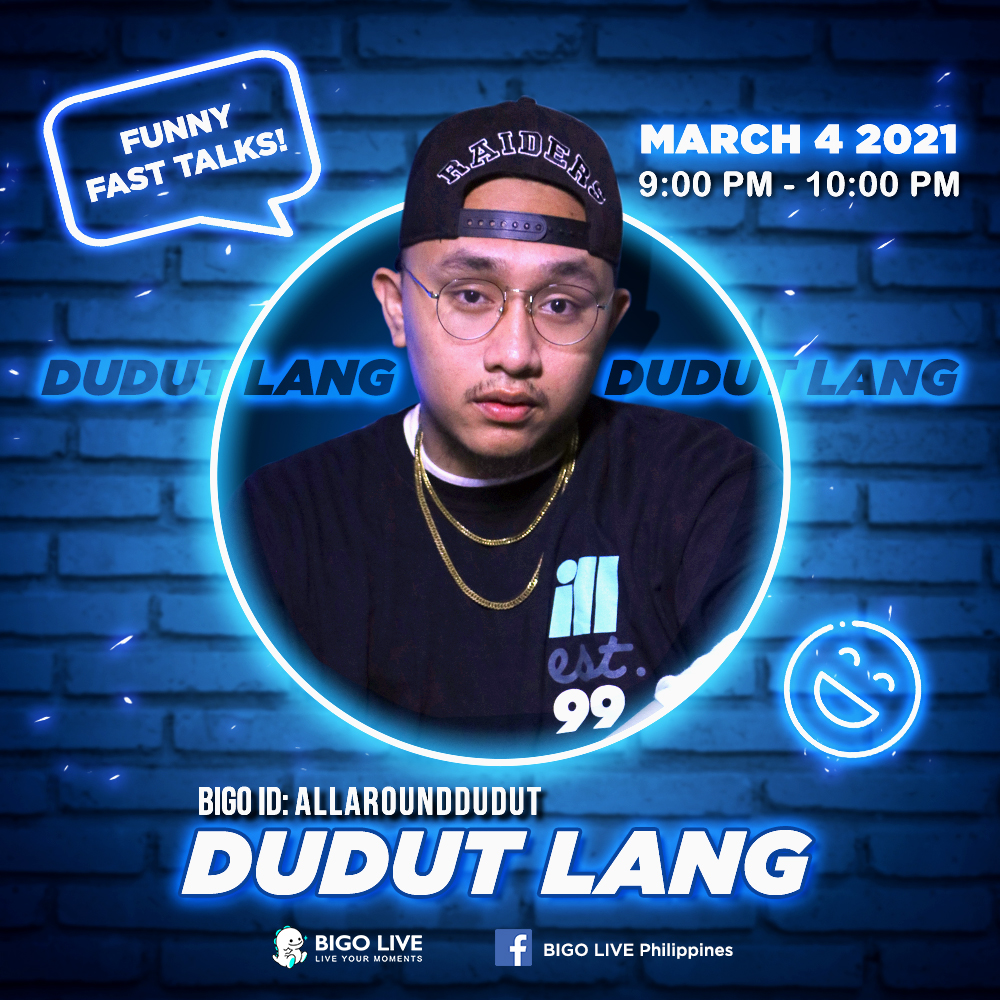 With over 1.34 million subscribers on YouTube, Dudut Lang is one of the Philippines' most popular comedians and content creators. Known for his down-to-earth lifestyle content and relatable sense of humour, he is also part of the content-creating squad known as Team Payaman, which counts Filipino YouTubers Cong TV, Boss Keng and Mentos as members.
During the one-night only event, fans and viewers alike will get an exclusive opportunity to interact with Dudut Lang during a virtual Q&A session on Bigo Live where users will stand a chance to win Bigo Diamonds. In addition to the Q&A session, Dudut Lang will also be hosting a "Funny Fast Talk" segment where he will be translating his unique Pinoy humour onto the livestreaming platform.