TikTok has definitely taken the world by storm thanks to its convenience, entertaining yet digestible content, and it being an avenue for users to express their creativity.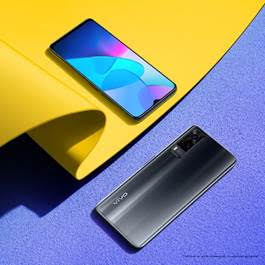 It has also been viewed as a platform that promotes connection and healthy competition in the form of user-generated challenges and trends that are enticing enough to even make lurkers try it out.
Here are some examples of these trending challenges that you can try today:
Driver's License challenge
No, this isn't a challenge for you to head out, get a driver's license and somehow manage to snap a good or wacky photo on the ID. The Driver's License challenge was created based on a chart topping song of the same name by Fil-Am actress and singer Olivia Rodrigo.
The challenge is to channel a somber and bare version of yourself while lip-syncing the second chorus of the song, then, when the beat drops, capture yourself in all your glow-up glory—proving that nothing can bring you and your beauty down for long.
What you'll need:
A stunning outfit
Glowing filters to highlight your glow-up
Olivia Rodrigo's Driver's License as your backup music
A whole lot of tears and sadness for the first half of the video
Sample: https://vt.tiktok.com/ZSJLFse4A/ by Jen Barangan
When You Remember challenge
While this challenge is simpler compared to the previous item on the list, it also entails drawing emotions from your memories. The #WhenYouRemember challenge highlights instances when you go about your daily life and you suddenly remember dumb and embarrassing moments you've committed throughout your existence.
What you'll need:
Embarrassing/Dumb/Clown memories (preferably those others can relate to)
The same facial reaction you get during these random moments shot in several locations.
Basstrologe's "Somebody to Love" as your background music
Sample: https://vt.tiktok.com/ZSJLYSAjk/ by @aliciaslikes
Voiceover challenges
Always wanted to try voice acting or news casting? Some TikTok users and creators in this industry regularly share their scripts and tips for other users to "duet" and try out.
What you'll need:
A headset
A template made by TikTok users in the voiceover/news casting industry (ex. Show Suzuki and Michael Bristor)
Sample: https://vt.tiktok.com/ZSJL2YFpN/ by Show Suzuki
Center of gravity challenge
This last challenge on the list will make you and a friend or partner ROFL (Roll on the floor laughing) literally for sure. The center of gravity challenge involves a male and a female going down on all fours to follow a sequence that will eventually lead them to place both hands on their back; all highlighting just how different a male and female's "center of gravity" are.
What you'll need:
A partner of an opposite sex assignment
A mat or carpet to comfortably fall on
Sample TikTok: https://vt.tiktok.com/ZSJL2pWvQ/ by WillVanHoozer
To successfully complete these challenges and even stand out from the millions who try them out, you will also need a smartphone that not only captures clear, vibrant, and smooth videos and has the capabilities for you to record and edit seamlessly, but has enough juice to work until you've achieved perfection.
You'd think such a phone would be expensive, but that is no longer the case, especially with the new vivo Y31. It sports flagship-like features like an 8GB RAM + 128GB ROM, a Qualcomm® Snapdragon™ 662 processor, and a fast-charging 5000mAh battery all for just P12,999.
Buy one today via Shopee, Lazada, or any vivo concept store and kiosk and conquer all types of TikTok challenges all-day, every day.