Having a hard time dealing with eye strain? Been experiencing eye strain for months already.  Good thing that Peculiar will be having new product arrivals just in time for Shopee's 6.6 sale!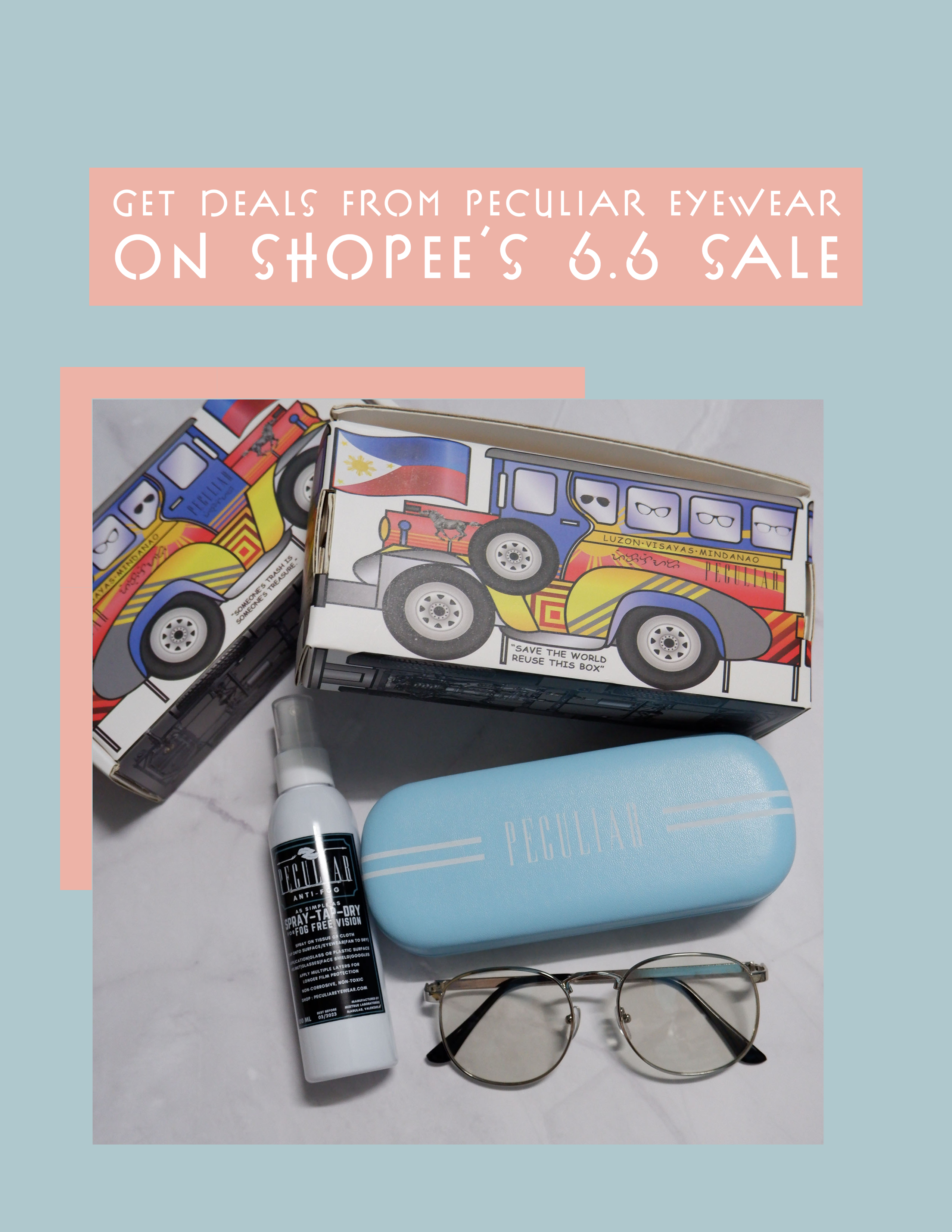 If you want to make your eyeglasses clean and clear, check out Peculiar HUGO Square GOLD Peculiar Photochromic TransitionPRO Antiradiation for men and women. Wearing this while working infront of the laptop makes my eyes relax.
One of the best things about this eyeglasses is that protect fully against harmful blue light while offering an attractive, near-clear look. Full protection Eyeglass /Eyewear, real color. It can also be use as a replaceable frame for your graded lens.
It also prevent headache, migraine and other eyes irritating problem cause of too much exposure from harmful rays.
Whenever I'm doing errands while wearing face shield or staying in a cold place, my eyeglasses got foggy. Peculiar does have Anti-Fog "SPRAY-TAP-DRY" Fog Free Vision 100ML, Lens Cleaner For Longer Film Protection.
When you use this, spray the Peculiar Anti-Fog, tap it in your lens, and let it dry using a fan. You can apply it to glass or plastic surface, helmet, glasses, face shield, and goggles.
Don't miss out Peculiar Eyewear on Shopee PH's 6.6 Mid Year Sale!