The IT and Business Process Association of the Philippines (IBPAP), its six partner associations, and more than 300 member companies, has partnered with My Dream in a Shoebox (MDIAS) to build educational hubs (e-Hub) for two adopted school communities in far-flung areas in Bohol and Capiz.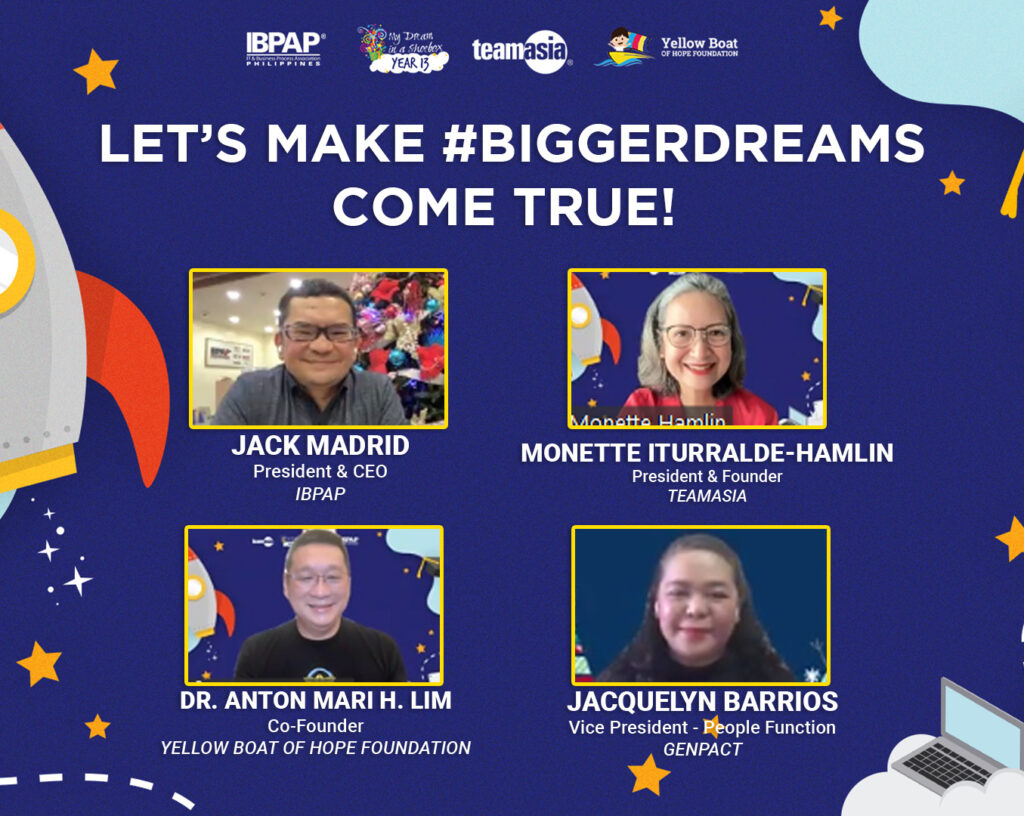 MDIAS, which is an annual education campaign spearheaded by award-winning integrated marketing experience agency TeamAsia, aims to equip less fortunate Filipino children with tools to help them reach for a brighter future. For its 13th year, the program is working together with the Yellow Boat of Hope Foundation to make education more accessible and inclusive even amid the lingering impact of the pandemic.
Present during the turnover ceremony were Jack Madrid, President and CEO of IBPAP; Monette Iturralde-Hamlin, President and Founder of TeamAsia; Dr. Anton Mari H. Lim, Co-Founder of the Yellow Boat of Hope Foundation, and Jacquelyn Barrios, Vice President of People Function at Genpact. Representatives from other member companies were also in attendance to lend their support to the project.
The two e-Hubs will provide students and teachers with resources and tools that can help with their distance and modular learning. These include laptops, stable internet connection, printing and school supplies, face masks and alcohol, as well as coverage for some administrative and logistical expenses. The first e-Hub will benefit Dr. Cecilio Putong National High School in Tagbilaran City, which caters to over 8,000 students and over 250 teachers. The second one will be constructed in Roxas City for Dumolog National High School and over 700 students and teachers.
"As an industry that deeply values the Filipino talent, the IT-BPM sector has always made it a priority to develop initiatives that center around enhancing and harnessing their skills," said Mr. Madrid. "This collaboration with MDIAS is not only representative of the values that IBPAP espouses, but also a great way for us to give back to the community through the generosity and continued allyship of our members."
The donation was made in lieu of a holiday celebration to ensure that the health and safety of employees are maintained.