In the past few years, we've come to realize that it's really the kids who missed out the most during this extraordinary period. One of the things kids really look forward to is celebrating fun and memorable birthday parties with friends, which have gone small and intimate or virtual nowadays.
Still, this doesn't mean we can't make kids' birthday wishes come true in these times. In fact, during this special day, kids really know what they want and how they want to celebrate: with a splash of color, with music, and with their favorite goodies and sweets!
Naturally, what proper birthday celebration would be complete and extra exciting without a yummy birthday cake from Red Ribbon, wished by kids and given by the most loving moms?
Because truly, kids look for Red Ribbon kiddie birthday cakes! Now, to make birthdays all the more special and colorful, Red Ribbon is proud to introduce its improved Rainbow Dedication Cake and the new Cookies and Cream Dedication cake kids are sure to love.
The NEW! and improved Rainbow Dedication Cake
The improved Rainbow Dedication Cake is now topped with new rainbow lollipops and more colorful candies, and still comes with magical-looking rainbow-colored chiffon cake layers, with deliciously thick chocolate filling and icing kids dream of.
The NEW! Cookies and Cream Dedication Cake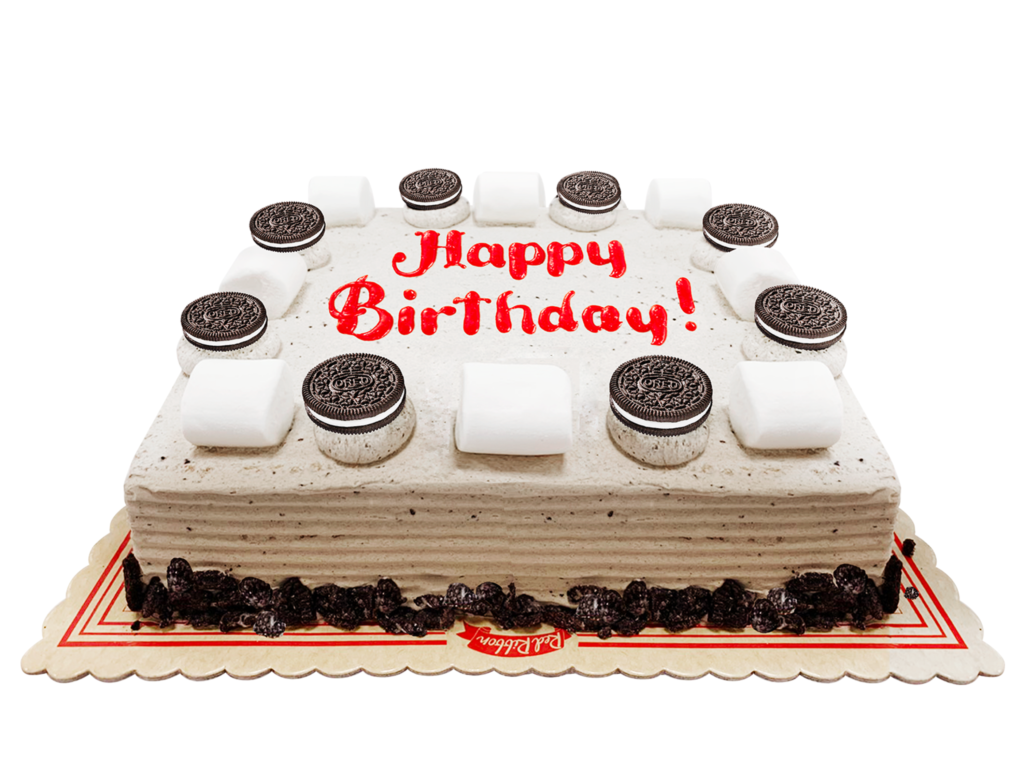 Made with Mini Oreo Cookies inside and out, the new Cookies and Cream Dedication Cake comes with delightful vanilla and chocolate cake layers, filled and covered with vanilla cream and delicious crushed Mini Oreo cookies, topped with Mini Oreos and fluffy marshmallows. Every child will simply be happy with their favorite Oreo cookies in a cake!
So, during your kids' next birthday, why not make it extra special, personalized with your own message, and make their birth wishes come true with Red Ribbon's Rainbow and Cookies and Cream Dedication Cakes?
The new Rainbow Dedication Cake and Cookies and Cream Dedication Cake are available in all Red Ribbon stores for takeout, pickup, or delivery through, Red Ribbon Delivery Website redribbondelivery.com.ph, Red Ribbon RIA on Facebook Messenger, Red Ribbon Delivery Hotline #87777.
You can also order via the Red Ribbon App which may be downloaded thru Google Play or the App Store, and via Grabfood or Foodpanda app.