More women in the workplace are championing work and personal life balance, advocating for equality and inclusion, and role modeling the aspirational careers that are possible when these are achieved.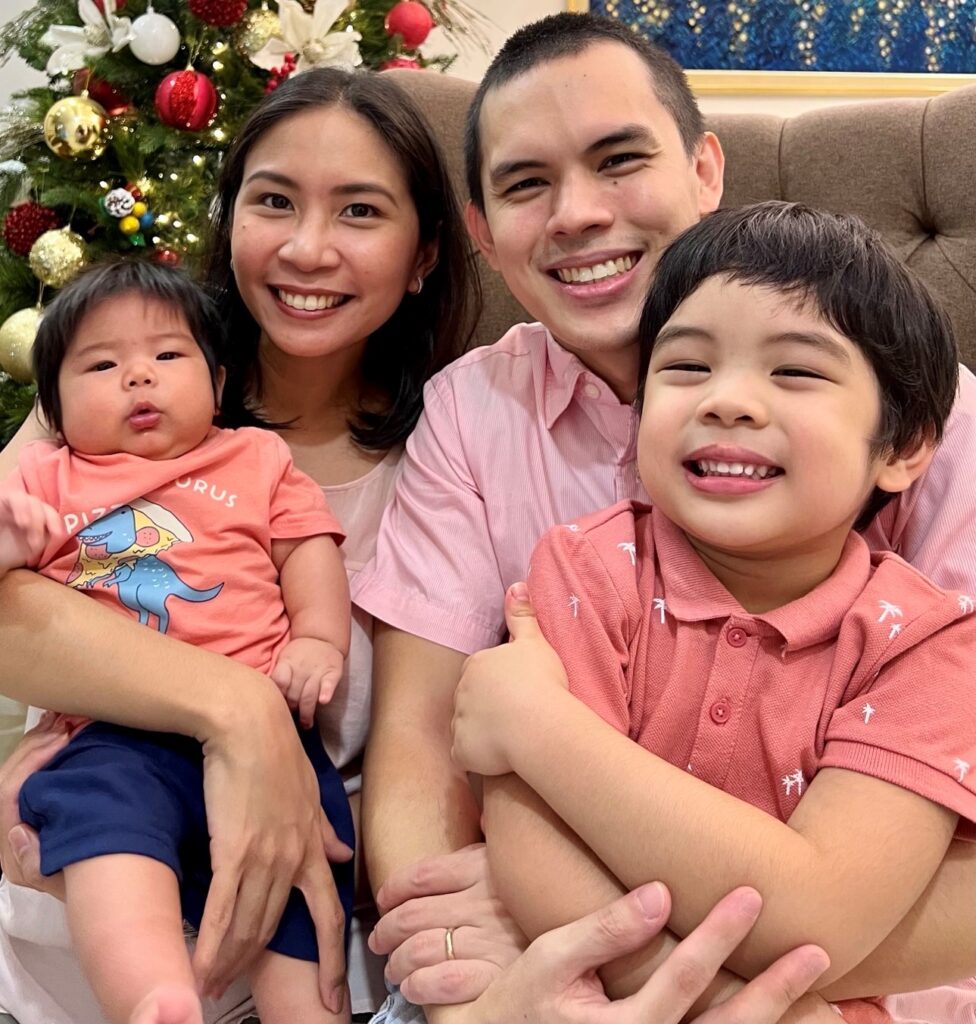 Erica Cabayan, P&G Sales Senior Director, shares experiences in her 13-year career with leading consumer goods company Procter & Gamble Philippines. As a full-time and award-winning Sales Senior Director, Cabayan builds the business with sales programs that grow sales for P&G, its customers and the market categories. She also leads a team of Sales Managers–mostly women–and builds their business capability and expertise.
Allyship for equality and inclusion
A proud champion of equality and inclusion in the workplace, Cabayan attests that women can hold their own to succeed in roles and fields that are traditionally associated with men. She also assures that asking for help where it is needed is perfectly valid and, on the contrary, it demonstrates strong personal and professional leadership.
"With P&G's support, I was still able to achieve my highest career milestones during the years I went through some personal lows. The year I was promoted to Director and was awarded the P&G General Manager's Cup were also the same years I had to take the 2-3 months of time off for personal health reasons. It was certainly a difficult time, but this is testament to how P&G prioritizes employees' wellbeing, fairly looks at results and impact, and does not negatively hold time offs against you especially if they are due to personal needs," says Cabayan. At that time, she wanted to focus on her personal goal to have her first baby, and she was granted leave of absence despite her leading a significant size of the business during a very critical time. She also recalls a more recent instance during her second pregnancy when she had to miss an important customer meeting due to sudden pregnancy complications. Her managers did not think twice to step in and handle the meeting at the last minute, and emphasized to her that her pregnancy and safety are more important than any work event.
"Belonging in a company that understands and advocates for equality and inclusion daily makes a world of difference to employees. It builds trust between the company and the organization, leading to more employees who are happier, more effective and loyal," shares Cabayan.
Role modelling in the workplace
Cabayan is a mom to two children, and shares the care responsibilities with her husband who also works in P&G.  She shares how having strong role models to look up to early in her career were critical to her belief that she can have a successful family life and P&G career.
"I have seen the growth in diversity in company leadership roles through the years. Back in the day, there were only a handful of women in the Sales Leadership team and not all of them were wives or moms. As a young and aspiring manager then, it was important for me to see women across life stages thrive in the leadership team, and succeed in their careers and personal lives," Cabayan said.
Cabayan shares a personally impactful moment of an empowered woman that she looked up to in P&G. She was a senior director who stepped out in the middle of a meeting because she needed to pump breastmilk. It was that moment when she saw that it was possible to be a successful woman who prioritizes her family while having a successful career.  She highlights the importance of being fully supported at work through strong company initiatives and culture, supportive managers and teammates.
"That moment resonated well because it showed me that I should never shy away from doing what's right for my kids. It is meaningful for me that the company has supported me throughout my breastfeeding journey. And thanks to the role modeling of women in the Sales Leadership, I also do not hesitate to step out of meetings to pump, or to simply take a break from work to address pressing personal responsibilities," she said.
Cabayan says that equality and inclusion has always been part of P&G's DNA. "It is not something that just happened accidentally. It evolved over time and became part of business strategy. We have official programs that create more education and awareness, and intentionally engage more people in the company—men, women, and LGBTQIA+. Diversity, equality and inclusion is a core strength and competitive advantage of P&G when it comes building both the business and the organization," she added.
P&G's intentionality in championing a gender equal and inclusive workplace has resulted in a well-balanced gender ratio of 53% female and 47% male across their organization.  This is maintained even at senior leadership levels.  P&G was also recently awarded in the 2021 Philippines UN WEP Awards as Champion for Gender Inclusive Workplace.
There is always more work to be done, and Erica is happy to pay it forward. This time, it's her turn now as a senior leader to role model for younger colleagues that, at P&G, anyone can succeed.  Career growth and progression are based on the merit of skills and talents, not gender, sexual orientation or other factors beyond performance merit.