With the easing of pandemic restrictions and now mindful of the safety precautions, diners of all ages are excited to do everything that they've missed, including get-togethers over their Ihaw-Sarap favorites – whether at home or at their favorite Mang Inasal stores.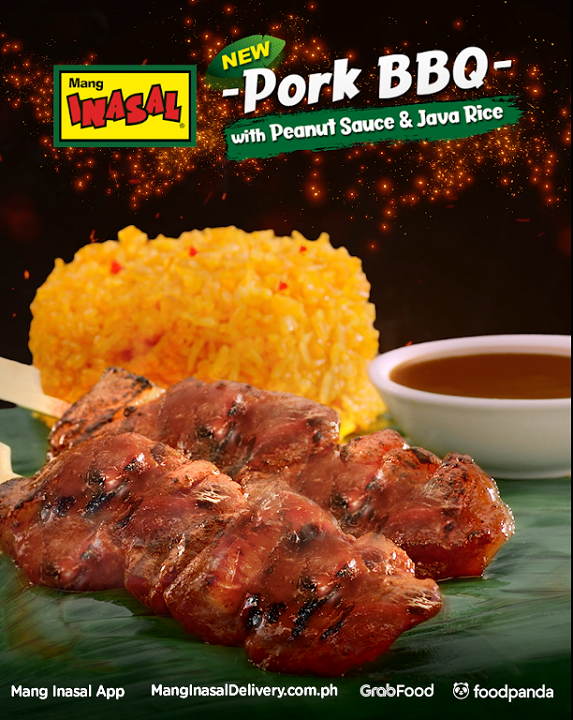 And to make family bonding moments extra special, Mang Inasal has recently introduced another innovation in its menu. Foodies of all ages can now enjoy Mang Inasal's tender-grilled Pork BBQ with rich peanut sauce and flavorful Java rice. The meal is expected to be added to the growing list of Mang Inasal must-haves always shared with family members and friends.
"Our juicy-lock grilling process ensures that every bite of the Pork BBQ stays juicy, so we can provide customers and their families a delightful experience every time, whether it's dine-in, take-out, or delivery," said Mang Inasal Business Unit Head Jojo P. Subido. 

Experience Mang Inasal Pork BBQ today and make your new food adventures and bonding moments tender and unforgettable! Visit your nearest Mang Inasal branch today for dine-in or takeout. You can also celebrate your BBQ FAMoments at home, in the office, or wherever you are by simply ordering online via manginasaldelivery.com.ph, GrabFood, and foodpanda.
Get the latest updates from Mang Inasal at manginasal.com and follow Mang Inasal Philippines on social media. Show its latest digital video some love by visiting bit.ly/MangInasalPhBranches.
Want more exclusives from Mang Inasal NOW? Visit manginasal.com or follow them today on Facebook, Instagram, and Twitter. To check out the complete list of Mang Inasal stores, simply click here.