Mang Inasal, the country's Grill Expert, is one of the sponsors of the highly anticipated return to the Philippines of the K-pop performance powerhouse, SEVENTEEN.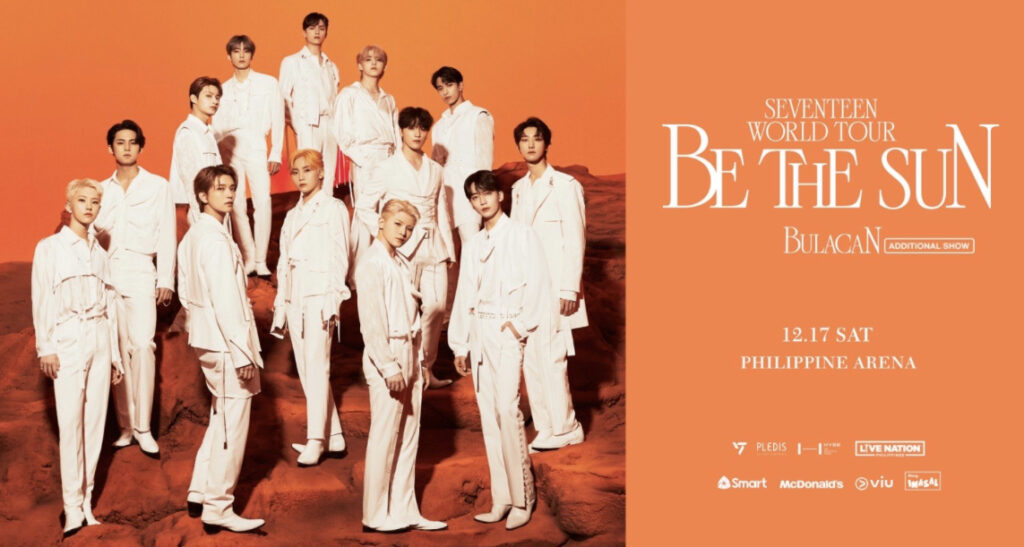 "We appreciate how SEVENTEEN's fans, the Carats, have been tweeting Mang Inasal to support SEVENTEEN WORLD TOUR [BE THE SUN] – BULACAN," said Mang Inasal Business Unit Head Mike V. Castro. "And as a special Christmas gift to them, we are granting their wish and they'll see Mang Inasal booths on December 17 at the Philippine Arena."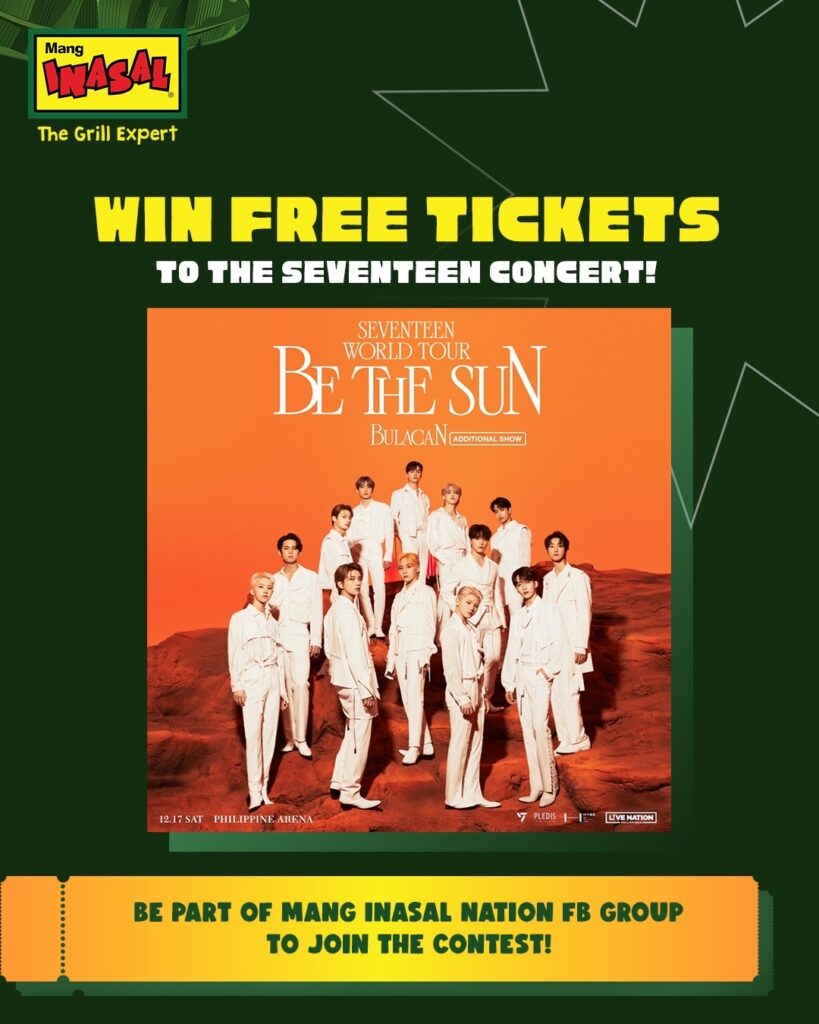 Mang Inasal will also run a special concert ticket giveaway in its social community Mang Inasal Nation, wherein promo participants will just be asked to share a photo of their favorite Mang Inasal moment and caption it with their answer to the question: 'Why do you want to see SEVENTEEN live?'
Want more Mang Inasal exclusives now? Visit www.manginasal.com for the latest updates, https://manginasaldelivery.com.ph for delivery deals, and follow Mang Inasal on social media!