Hunt for the best laptops this month as MSI, a world-leading laptop brand, brings huge discounts to their catalog for the entire month of April! You heard that right, from April 1-30, 2023, units featuring 11th and 12th Gen. Intel Core processors as well as AMD Ryzen 5000 series processors will be on sale.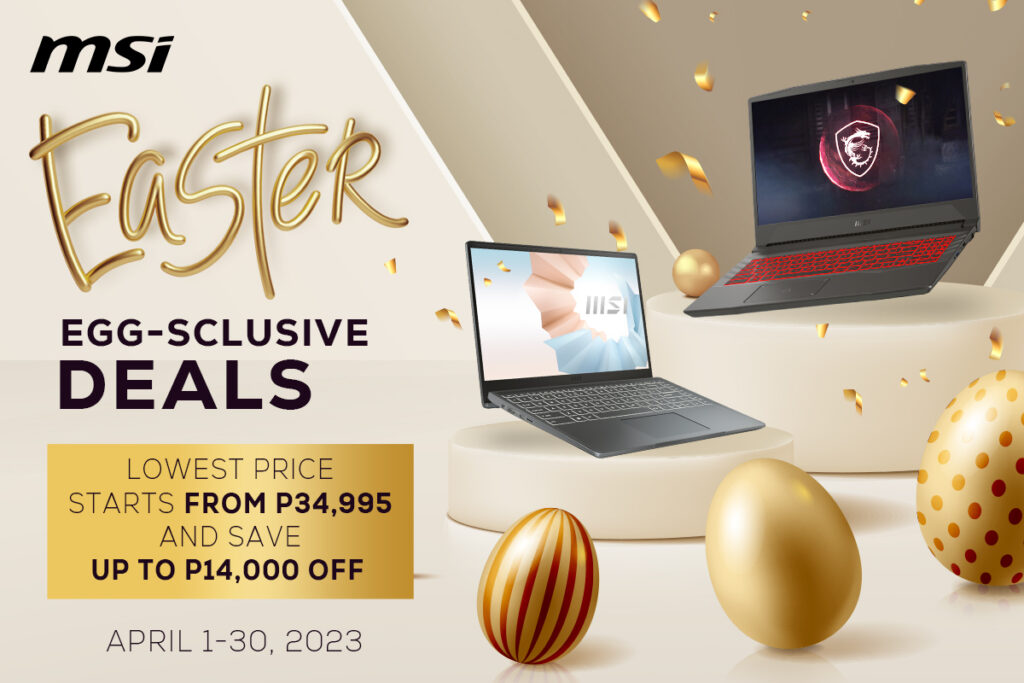 The gaming series, which the brand is best known for, will feature the bulk of the price drops. Their Pulse GL66 1217PH holds the titular discount of a whopping P14,000 OFF! This powerhouse of a device is powered by a 12th Gen. Intel Core i9 processor and a GeForce RTX 3060 Laptop GPU. Now that is a definite bang for your buck.
Aside from that, their ultra-portable Stealth 15M 072PH now comes with a very enticing P13,000 OFF. This slim on-the-go workstation is packed with a 12th Gen. Intel Core i7 processor paired with an RTX 3060 Laptop GPU for a smooth gaming experience anywhere.
To complete the gaming family, the GF63 Thin series and the KATANA GF76/66 series will also get some price reductions with some models garnering up to P10,000 OFF. There's no time like today to get you your newest gaming companion. Make it an MSI laptop!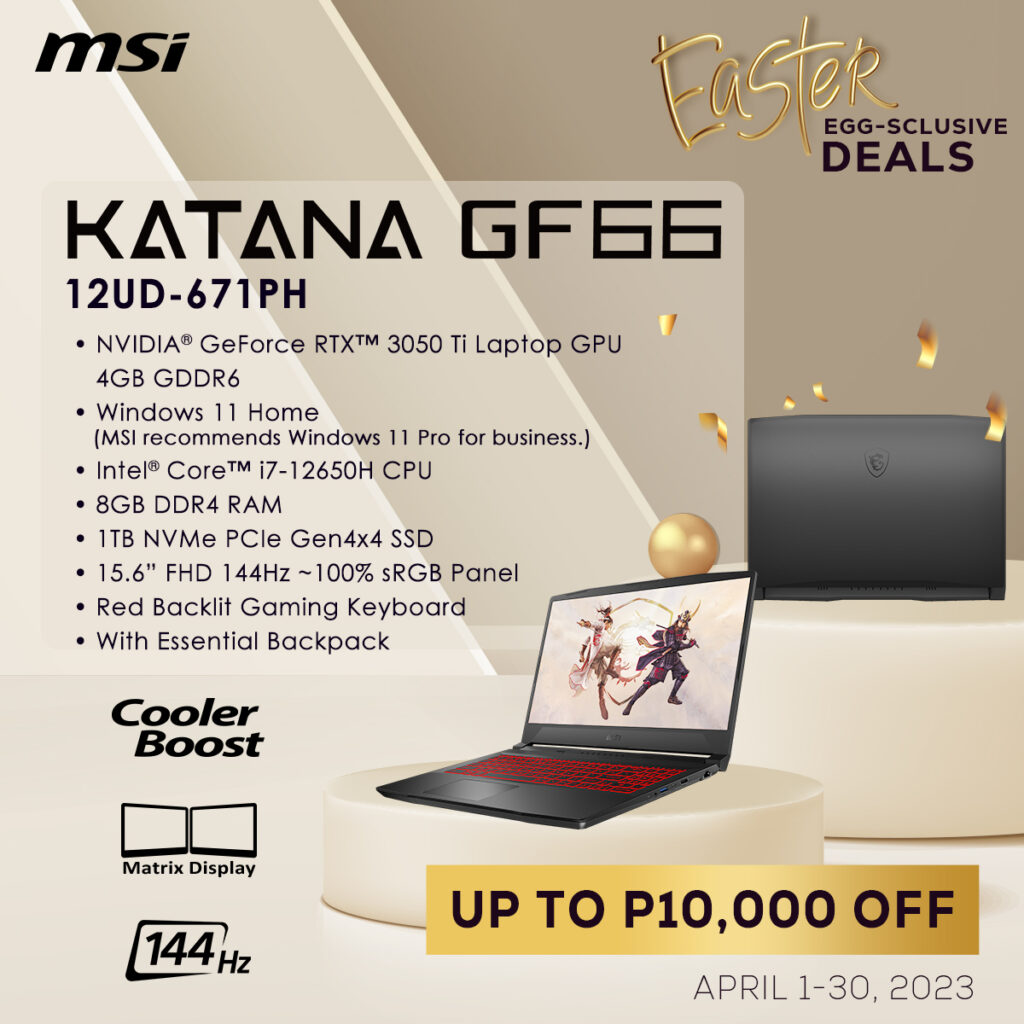 For the non-gaming enthusiasts out there, don't worry because MSI has not forgotten about your needs. The ultra-light and utra-thin Modern series is now discounted by up to P8,000 OFF.
Choose between an Intel Core CPU or an AMD Ryzen CPU to do your tasks with and enjoy a positive work experience anytime, anywhere. These laptops, weighing less than 2kg and ranging from 14" to 15.6" wide screens will make sure that you're always ready for that office meeting or Canva revision!
Whatever your needs are, there's an MSI Laptop to fulfill them for you. For the entire line-up in this promotion, check out the official website here. And to keep up to date with all of MSI Philippines' offers and the latest news, join our communities and pages through this link.
So what are you waiting for? Enjoy these Egg-sclusive deals and shop now!