Spruce up your work and kids' study areas at home over the holidays without splurging and without hassle. Take advantage of huge discounts during the Shopee 4.4 Sale from April 4 to 7 and shop at the Logitech Official Store in Shopee to get cool computer accessories that will make online collaborations more seamless and fun.
During the four-day sale, stretch your purchasing power with up to 50% discount on selected products. Get more discounts using vouchers and up to PhP38 discount on shipping at the Logitech Official Store in Shopee. Also up for grabs are free Sodexo vouchers valued at PhP500 and PhP100 for the purchase of select Logitech items. Value-for-money bundles and freebies will likewise be on offer. To get cashback rewards, register purchases at http://logitechrewards.ph.
Experience more meaningful online connections and collaborations with crisp audio and high-quality videos, even in dim lighting.
Versatile, everyday headsets 
The Logitech H390 USB Computer headset is nice to look at, easy to use, and provides users enhanced digital audio experience with clear video calls and a noise-canceling microphone. It comes in off-white, graphite and rose colors. Simply plug in the USB connection and start collaborating with your team. Then use its in-line controls to manage the volume or go on mute without interrupting conversations.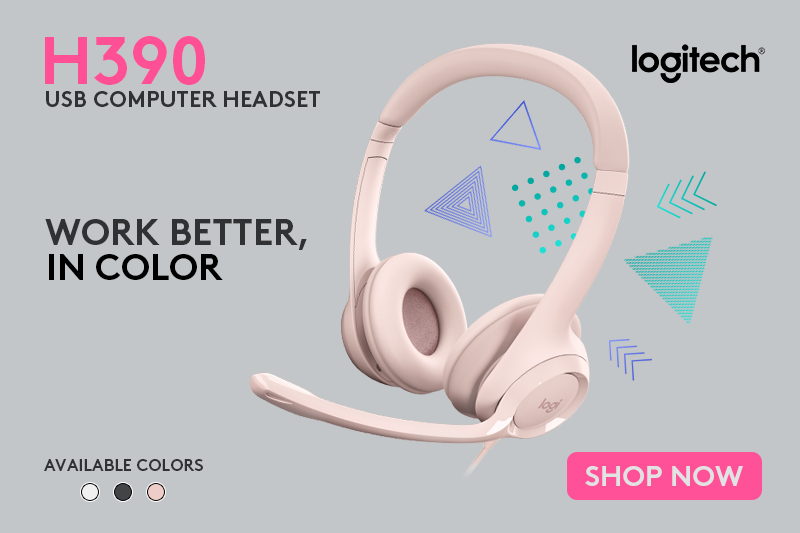 The Logitech H340 USB Computer Headset is perfect not just for work and study, but also for entertainment. It's a versatile everyday headset for chilling out and listening to music, going all out while playing games, and getting serious with online calls. The H340 USB Computer Headset is also flexible and comfortable. Its 180cm long cable and adjustable headband allow users to stand up, stretch or move about without losing connection. Plus, it's a plug-and-play headset and is compatible with a PC or Mac computer with a USB-A port or adapter.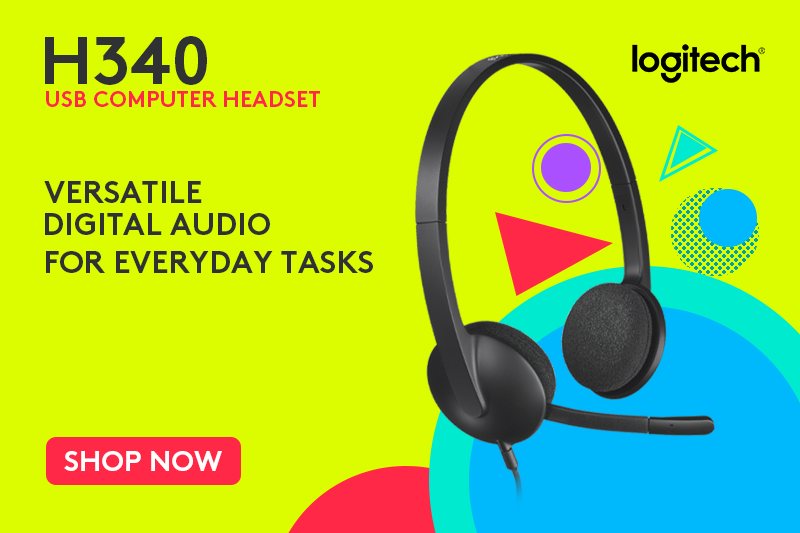 Make your presence felt
The Logitech 1080p Brio 300 webcam is stylish, compact, and packs a punch. The high-resolution webcam is enhanced with an auto light correction feature called RightLight 2, which works hard to compensate in a dim lighting environment. Users are assured of privacy with the Brio 300. Its integrated privacy shutter can be spun open or closed to completely block the camera when not in use. .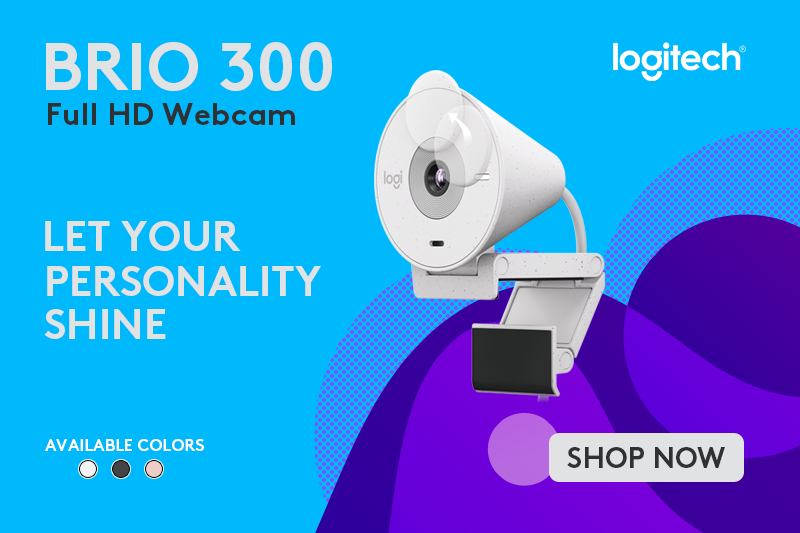 The Brio 300 is partly made of post-consumer recycled plastic, with a subtly speckled appearance. Users need not compromise their aesthetic with the Brio 300. The webcam comes in rose, off-white or graphite color.
The Logitech C920 HD PRO Webcam offers superior features that will ensure a strong and positive presence in any lighting environment. It has a  full HD 1080p video that shows high-definition images with automatic light correction; full HD 5 element glass lens and high-end autofocus features.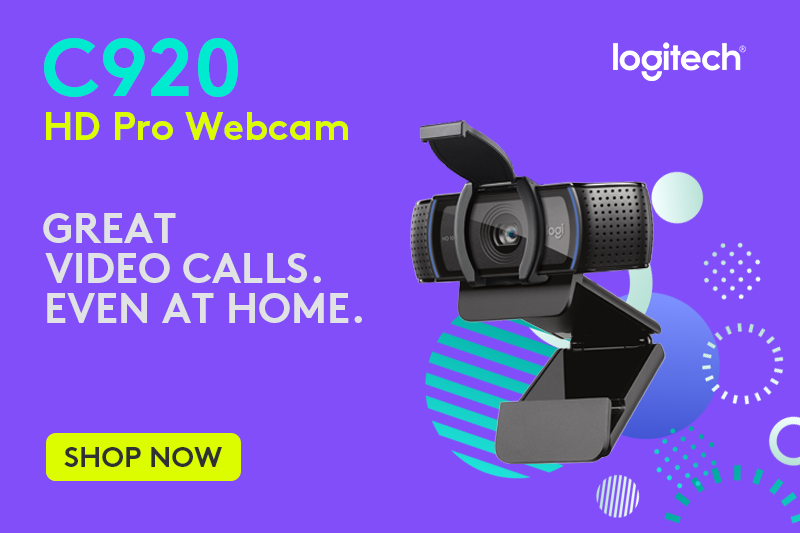 The Logitech C920 HD PRO Webcam can record clear audio. It has two built-in microphones with natural stereo audio, and its automatic noise reduction feature will minimize distracting sounds.
Available online and at local shops
Logitech accessories are available at the Logitech Official Store in Shopee and other partner retail stores nationwide. Logitech products are also available at partner outlets, PC Express, Silicon Valley, DataBlitz, Octagon, Electroworld, Complink, iTech, Techwarez, Gameone, Interpace Computer Systems, GameXtreme, TTI, GameOne, DynaQuest PC, Digi-Serv Solutions, Concept Computer, NUTECH, DFE (Davao Futurebright Enterprises), Villman, PCWorx, Abenson, Digistore, and Greenware.
Visit the Logitech website and official Facebook Page to learn more.