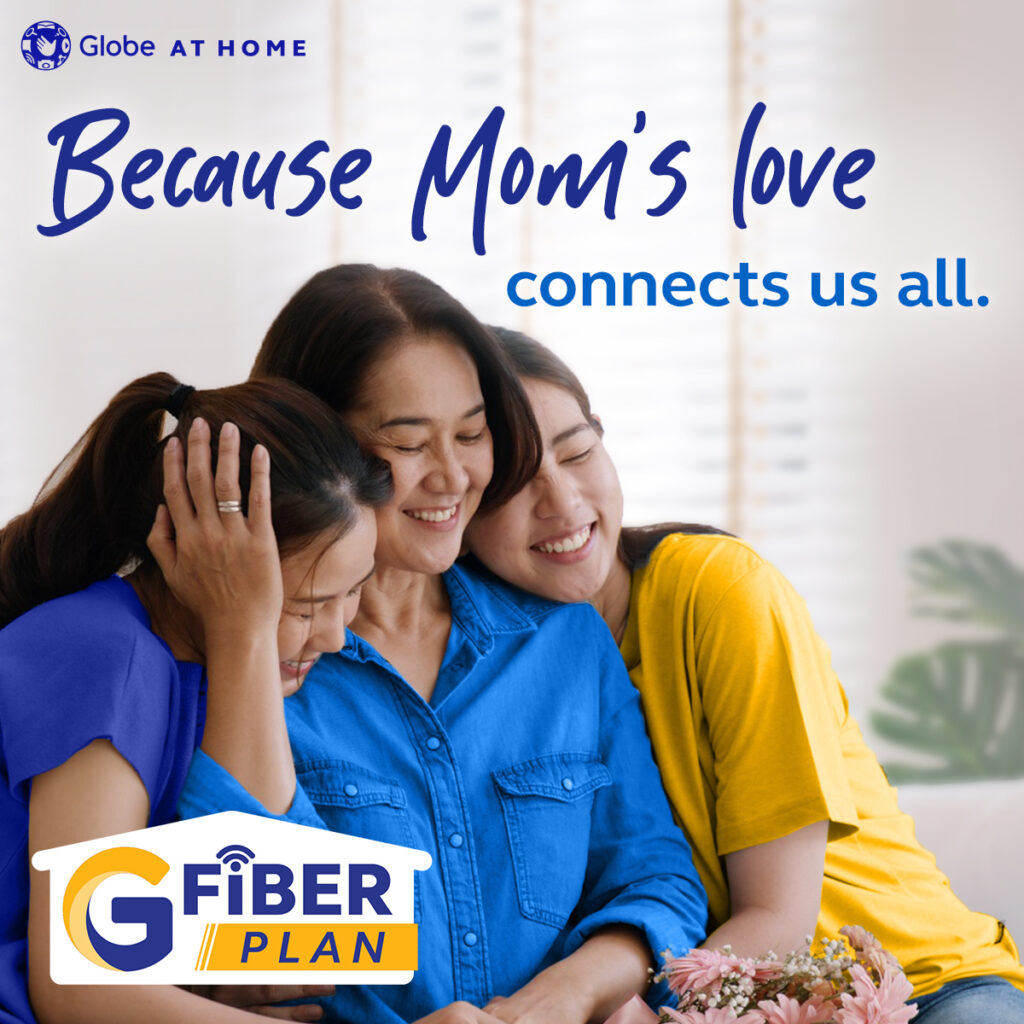 In Filipino culture, mothers hold an irreplaceable position as the "ilaw ng tahanan" or the "light of the home." Their selflessness and unwavering love for their children and families are deeply appreciated and cherished. This is why Mother's Day holds a significant place as an eagerly awaited occasion to pay homage to these exceptional women.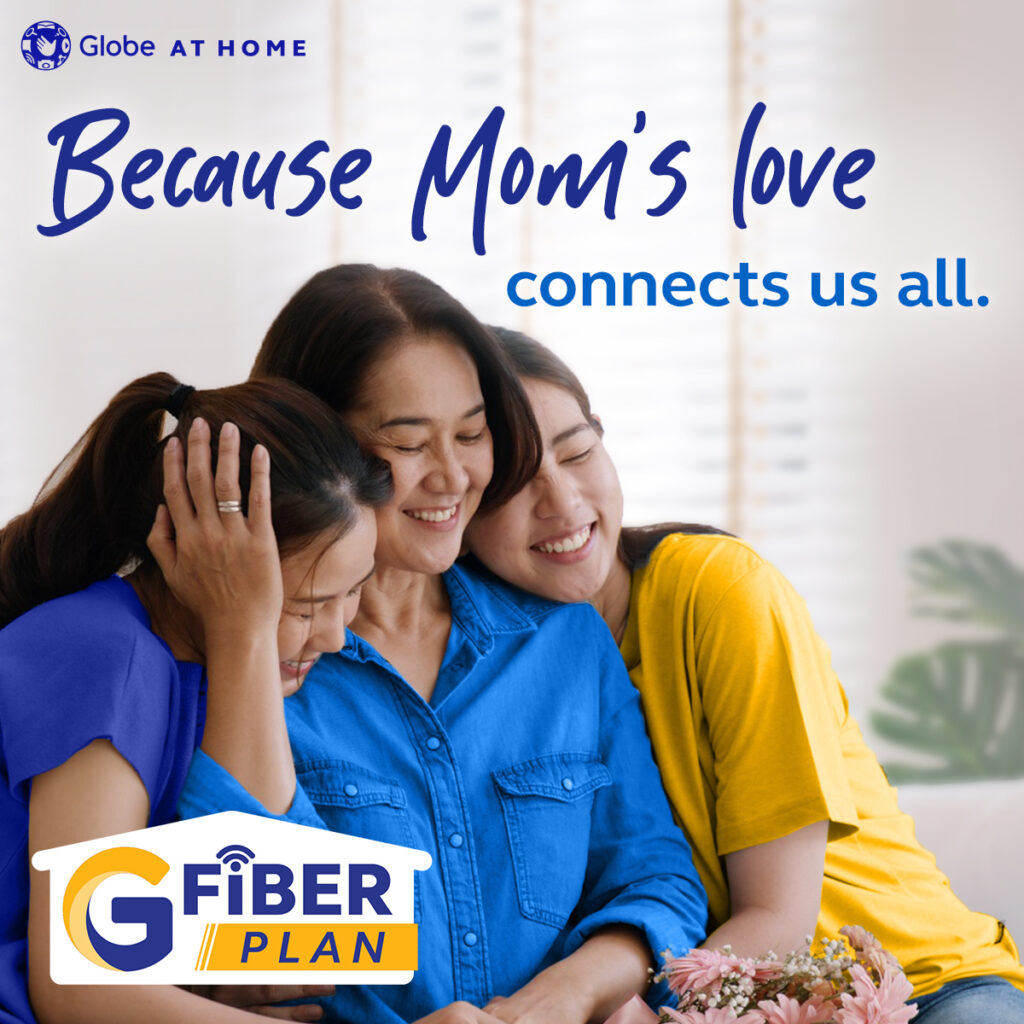 Because mom's love connects everyone, Globe At Home is dedicated to ensuring that they feel the recognition and affection they deserve through special gifts and offers.
From May 10, 2023, customers who successfully install a GFiber UNLI Plan or purchase a Home Prepaid WiFi device via Globe Stores or Registered Globe Agents will receive vouchers as gifts for their mothers. Those who apply for a GFiber UNLI Plan online can get a P1,000 Xiaomi voucher when they use the promo code GFiberMi.
For families who want to enjoy Mother's Day together, upgrading their GFiber UNLI Plan comes with 12 months of Disney+ premium. Globe At Home also has exclusive offers from the Globe Rewards Catalog via the GlobeOne app for customers who want to send their moms a special gift.
"Globe At Home understands the importance of family moments like Mother's Day, which is why we strive to make this celebration even better. With our reliable and fast fiber connection, we enable families to enjoy a digital lifestyle that the families can share at home. Just like moms, we are committed to being everyone's partner in making homes greater," said Raymond Policarpio, Vice President for Broadband Business at Globe.
Globe At Home also offers Home Prepaid WiFi, which provides shareable, and reloadable internet connection at home with FamSURF199 that comes with 30GB data for the family. Similar to how moms provide care and love for their families, Globe At Home provides a strong and dependable connection for everyone to enjoy. Don't forget to register your Home Prepaid WiFi device via the GlobeOne app to get 20 Globe Rewards points until May 31, 2023! Rewards points will be seeded within 7 working days after registration.
Mother's Day is an important occasion to express respect and gratitude to all the women who have embraced the role of motherhood. Together with Globe At Home, celebrate and honor these remarkable women who continue to serve as an inspiration with their unwavering love and devotion.
For more information about Globe At Home's Mother's Day offers, visit Globe At Home Facebook page or visit Globe stores nationwide.