Earlier this year, Jollibee launched #MyKwentongJollibee to invite everyone to share their own stories—whether it's nakakakilig, nakakatuwa or nakaka-inspire. It opened an avenue for real people to personally share how Jollibee has made an impact in their lives.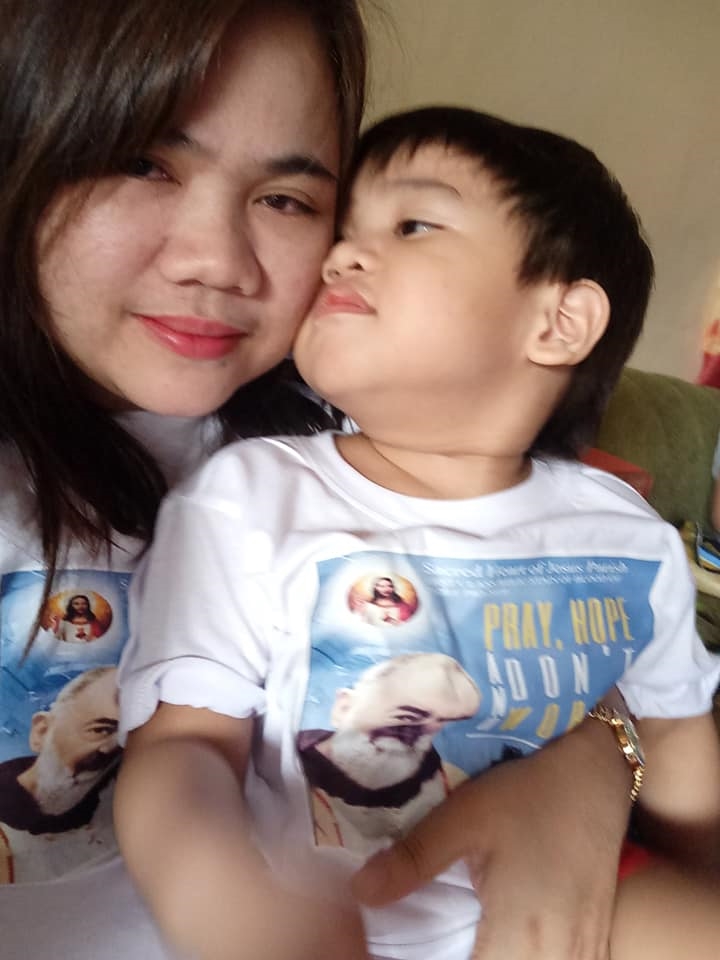 Coming from the two films which made everyone kilig last Valentine's Day, Jollibee has another tale to tug at everyone's heartstrings—this time, especially made for Mother's Day.
Mommy Alma Benitez was one of the many people who heeded the call to share their #MyKwentongJollibee. In a Facebook post made in February this year, Alma talked about the love she has for her son, Atticus,  who has been diagnosed with autism. Even if he has difficulty expressing himself, their shared love for Jollibee enables them to connect and bond better.
Atticus and Alma
In the new short film titled "Louder than Words," viewers will get a glimpse of the mother and son's everyday bonding moments. They will also witness Alma's love and care for Atticus, plus the sacrifices she has made to support her son's development.
Watch #MyKwentongJollibee Mother's Day: Louder Than Words below:
This moving story is a tribute to the unwavering love of mothers for their children, and shows the lengths mothers will go through to take care of their kids, no matter what challenges they may face.
"A mother's selfless love is something that deserves to be celebrated everyday. Through Alma and Atticus' #MyKwentongJollibee, we hope to inspire everyone to appreciate, pay tribute and bring joy to their own moms in their own unique ways," says Dorothy Dee-Ching, VP-Marketing of Jollibee.
Catch the #MyKwentongJollibee Mother's Day short film on the Jollibee Studios YouTube channel and on Jollibee's Facebook page. Don't forget to post your most memorable stories and invite your family and friends to do the same through #MyKwentongJollibee!
For more information and updates on Jollibee, like and follow Jollibee on Facebook at facebook.com/JollibeePhilippines, and follow @jollibee on Twitter, Instagram, and TikTok.